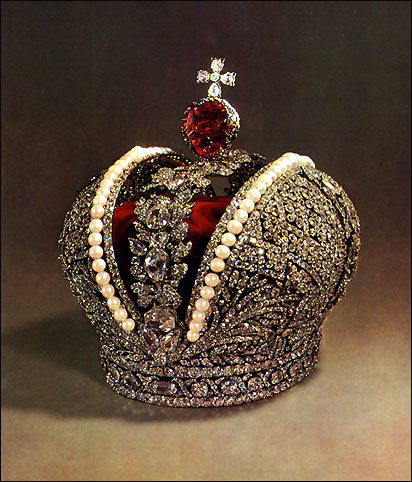 Rewards in Heaven

ne of the things I feel I have picked up from the Holy Spirit is that it will really be
"worth your while"
to fully surrender your entire life over to God the Father and go with His call on your life rather than you deciding what you are going to do with your life.
The reason for this is that there will be some incredible rewards being given out in heaven for those who are willing to do good works for the Lord while living down here on this earth.
Good works will not get us into heaven, as the Bible specifically tells us that we can only be saved by grace through our faith in Jesus Christ. But being willing to do good works for the Lord in this life will bring us certain types of rewards as you will see in the Scripture verses I will list in this article.
As I have said numerous times in many of our other articles, each Christian must make a big personal decision as to how they will live their life on this earth. You can either choose to fully surrender your entire life over to God the Father and let Him decide what your divine destiny is going to be in this life, or you can choose to do things your own way and completely run your own life.
Most Christians take the latter approach. They do not ask God what their vocations or jobs should be in this life. They do not ask God who they should be marrying in this life. They do not ask God what their real goals and aspirations should be in this life. In fact, the only time they really approach God is when they get in some kind of trouble and they then need some type of miracle from God to get them bailed out of a bad situation.
When many Christians are faced with what the Bible says about making a full and complete surrender of their entire lives over to God the Father, they really have a hard time in doing it. They are afraid if they fully surrender everything over to God, that they will lose their one and only chance to make it big in this lifetime. They are afraid that God may call them to do a job that may pay them only pennies a day.
Many Christians are not really aware of some of the verses in the Bible that are talking about God really rewarding His people for the good works they can do for Him while living down here. I will go ahead and give you some of these key verses in this article.
The Bible also says that crowns will be given to some of His people for different levels of service. And when the Bible says that crowns will be given, I believe this is literal interpretation, and that crowns will really be given by God for special types of service.
I also believe that God can reward you with some incredible blessings while you are still down here on this earth. However, the rewards I will be keying on are the rewards that you will be receiving when you enter into heaven. These are the rewards that will really matter. These are the rewards that will last you for the rest of your eternal life. A lot of what God can reward you with down here on this earth are still perishable rewards. You cannot take some of these blessings with you when you die and cross over.
Remember the
story of Moses
. Moses was 80 years old when God called him out of the desert to rescue His people from the Egyptians. Look at the exciting and adventuresome life that
Moses
had in God over the last 40 years of his life. It is
never too late
to fully surrender your entire life over to God the Father to see what He can still do with it.
Now I will give you some very interesting verses from the Bible that will specifically talk about these rewards and crowns.
How well you work for God, and what you accomplish for Him while down here on this earth is where the good works will be coming in. The gift of eternal salvation gets you into heaven, but good works will be getting you the bigger and better rewards once you enter into heaven. This is why the Bible says that
"faith without WORKS is dead."
"For we must all appear before the judgment seat of Christ, that each one may receive the things DONE IN THE BODY, according to what He has done, whether good or bad." (2 Corinthians 5:10)
"
… and each one will receive His own reward ACCORDING TO HIS OWN LABOR." (1 Corinthians 3:8)
"And behold, I am coming quickly, and My reward is with Me, to give to everyone ACCORDING TO HIS WORK." (
Revelation 22:12
)
"… I am He who searches the minds and hearts. And I will give to each one of you ACCORDING TO YOUR WORKS." (
Revelation 2:23
)
So Jesus answered them and said, "Assuredly, I say to you, there is no one who has left house or brother or sisters or father or mother or wife or children or land, for My sake and the gospel's, who shall not receive a HUNDREDFOLD now in this time … and in the age to come, eternal life." (
Mark 10:29-30
)
The Bible specifically talks about 5 different crowns that will be given to some of God's people when they enter into heaven. If you look very closely at what these crowns are going to be for, they will be for work that is done for God that is beyond the normal scope of what the average Christian may attempt to do. This is for work that goes far, above, and beyond what the average Christian may actually strive for.
Just like trophies, rings, and plaques are given to sports heroes or winning teams in sports, God apparently is going to be doing the same thing in heaven. He will be giving out certain types of crowns for the people who were willing to go that extra mile, who were willing to give that extra special effort in whatever God had called them to do. These crowns will be a special reward that will be rewarding excellence and maximum effort.
These crowns will also be incorruptible and will last for all of eternity. They will be a special mark and a special token given by our Lord to honor and reward all of those who have faithfully served Him in this life – way above and beyond what the average Christian would have considered doing for Him. Now here are the five specific crowns mentioned in the Bible.
1. The Crown of Righteousness
This crown will be given to those who have lived a good and righteous life for God while living down here on this earth.
"I have fought the good fight, I have finished the race, I have kept the faith. Finally, there is laid up for me the CROWN OF RIGHTEOUSNESS, which the Lord, the righteous Judge, will give to me on that Day, and not to me only but also to all who have loved His appearing." (2 Timothy 4:7-8)
2. The Incorruptible Crown
Bible scholars feel this next verse implies that some will be given what could be considered a
"victor's crown."
And this crown is called incorruptible. The New King James Version calls it an
"imperishable"
crown – the Original King James Version calls it an
"incorruptible"
crown. Either way, it will be a crown that will last for all of eternity. The apostle Paul goes on to state that those who run in any kind of a race, all run with the goal of obtaining some kind of prize. He then goes on to state that those who run a race in order to win the prize are temperate in all things.
"Do you not know that those who run in a race all run, but one receives the prize? Run in such a way that you may obtain it. And everyone who competes for the prize is temperate in all things.
Now they do it to obtain a perishable crown, but we for an IMPERISHABLE CROWN. Therefore I run thus: not with uncertainty. Thus I fight: not as one who beats the air. But I discipline my body and bring it into subjection, lest, when I have preached to others, I myself should become disqualified." (1 Corinthians 9:24-27)
3. The Crown of Life
This next crown has been called by many the
"martyr's crown."
Jesus Himself says that He will give this crown to those who undergo severe hardship, testing, tribulation, and/or physical death on His behalf.
The Bible does not say anything about whether or not these 5 crowns are ranked in any way as to which is greater. However, if they are ranked in any way by God the Father in heaven, then I believe there is a very good chance that this next crown will be ranked #1 out of the 5 crowns available to all believers for special service.
Do not fear any of those things which you are about to suffer. Indeed, the devil is about to throw some of you into prison, that you may be tested, and you will have tribulation ten days. Be faithful until death, and I will give you the CROWN OF LIFE." (
Revelation 2:10
)
4. The Crown of Rejoicing
This next crown has been called the "soul winner's crown." The apostle Paul is calling those he has saved his "joy" and his "crown of rejoicing." The word "crown" seems to be implying that God will be giving out a crown to those who have been instrumental in getting other people saved and led to Him through the blood of His Son Jesus.
For what is our hope, or joy, or CROWN OF REJOICING? Is it not even you in the presence of our Lord Jesus Christ at His coming? For you are our glory and joy." (
1 Thessalonians 2:19-20
)
5. The Crown of Glory
This next verse is telling the elders of the church to
"shepherd"
the flock of God. Shepherds lead the flock into the ways and knowledge of God. They are teachers. These could be the Sunday school teachers, the pastors and ministers who teach the Word of God in their ministries, or people who are appointed by God into the office of a teacher like a Joyce Meyer. I believe God will be giving His teachers and shepherds this crown due to the extreme importance of bringing up others into the knowledge and ways of God. Once you get saved, this is just the beginning. God wants you to grow in His knowledge and grace by reading from the Bible and learning as much as you can about Him, His Son, and His Holy Spirit.
"The elders who are among you I exhort, I who am a fellow elder and a witness of the sufferings of Christ, and also a partaker of the glory that will be revealed.

SHEPHERD THE FLOCK OF GOD which is among you, serving as overseers, not by constraint but willingly, not for dishonest gain but eagerly; nor as being lords over those entrusted to you, but being examples to the flock; and when the Chief Shepherd appears, you will receive the CROWN OF GLORY that does not fade away." (1 Peter 5:1-4)
Conclusion
All of these crowns will be permanent, incorruptible, and will never fade away. They will be eternal rewards bestowed upon those deemed to be deserving of them by God the Father for extra-ordinary service rendered on His behalf while living down here on this earth.
______________
* portions taken from
http://www.bible-knowledge.com/rewards-in-heaven/
I'd like to thank my dear Sister in Christ, Billie, for making me aware of the above information.
Questions and Answers to share with your KoTH partner:
Were you familiar with any of these verses that speak about eternal crowns?
Out of the crowns listed above, which two crowns would be the most difficult for you to "obtain"? Why?
Can you share a Christian song or poem with your KoTH partner that might speak of eternal crowns?
How can your KoTH partner pray for you this week?